As everyone knows, voting for the 2011 Stoopid Housewife will be over tomorrow and a new "Stoopid Housewife" will replace the original Stoopid Housewife, Lynne Curtin.
                                                                           I was so thrilled to be chosen 2010 Stoopid Housewife!!!  Do I get a tiara?  Are the diamonds real??
We will be forever grateful to Lynne Curtin as the ideal to which future "Stoopid Housewives" can hope to emulate.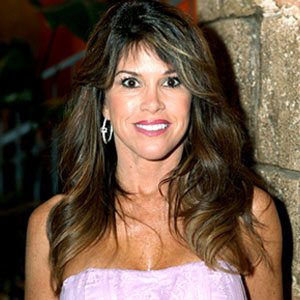 I'm still waitin' on my tiara…                                                                                         
Lynne was the model "Stoopid Housewife"…
Lynne lived in homes while filming the Real Housewives of Orange County which she stated that she and her husband owned, only to have the cameras rolling when an Orange County sheriff dropped off an eviction notice… here.
Lynne and Frank Curtin were even sued by a former landlord in 2009 of looting his property to the tune of $5,000 (here).
Lynne and Frank had an arrest warrant out on them for scammin' a business partner out of $1.2 million (here).
Lynne owed another landlord $12,000 after skipping out of the home during the night (here).
Timeline of Lynne's housing woes beginning in 2009 from realfauxhousewives.com… here.   Love that site!
Lynne always prided herself on her parenting skills while her underage daughters boozed it up right under her nose… here.
Her daughters, Raquel and Alexa were featured on The Dirty with photos of them drinkin' and strippin'… here.
When Lynne chose to take out a loan for her facelift instead of securing a place to live (here), that was the defining moment and the act the gave her the inside track on becoming the first ever "Stoopid Housewife."   Way to go, Lynne!!!
Lynne's remark that her facelift and Raquel's nosejob was a 'bonding moment' for them put the icing on the cake for pure stoopidity.
Kudos to you, Lynne!  Kudos.   We will all miss you…

Gone, but not forgotten… our 2010 Stoopid Housewife  
Coming up… info re 2011 Stoopid Housewife
Just an added tidbit that has nothing to do with Lynne, but while looking for Lynne's info, found this re Wretched… here.