We haven't seen or heard from Giggy, Lisa Vanderpump's adorable ball of fluff for quite a while, but he's been a very busy puppy.   Giggy's been taking meetings with the guys from Shark Tank, but although he respects their business sense, Giggy just didn't think they knew too much about the doggy product business… so, Giggy has partnered with Edison Nation to find the next great pet-related product invented by YOU.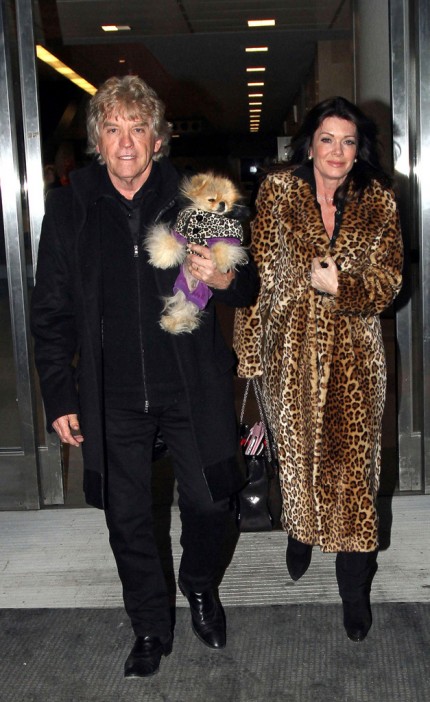 Giggy the Pom with Ken Todd and Lisa Vanderpump of the Real Housewives of Beverly Hills at JFK Airport
Here's the deal:  Giggy wants all pets to be sexy and chic just like him, so come up with some ideas for products that fit that description.
                      Giggy's lookin' for some new stuff… he needs your help!
Here are the categories that Giggy The Pom is in search of:
• Carriers and travel products that combine function and style
• Harnesses, leashes and matching accessories that promote unity and identity
• Toys for the playful and smart pup
• Grooming and beauty items that are both dog and earth-friendly
• Bed and home products that promote comfort and have a clean design
Giggy will take the best idea(s) and put his brand on it and will feature the product in commercials and other advertising.
Selected ideas will receive a $2,500 minimum advance on 20 years percentage of sales or buyout.   Edison Nation will split the royalties 50/50 with you on the products that we select.  Royalties vary based upon the product but we always earn industry-leading rates.
Deadline for submission is July 11, 2011.  If you submit your idea/product before May 31, the submission fee is waived.
Start inventing!   See all details here.