Oh yeah!  You can party hearty with Teresa Giudice at a Real Housewives of New Jersey season premiere party on May 16 at Tribeca Nightclub in Fort Lee, N.J. for just $75!!!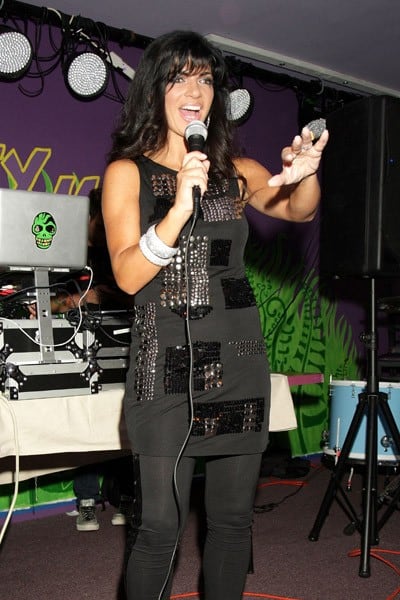 Teresa Giudice askin' $75 for you all to "come karaoke with Tree…"
Tree says that some proceeds will go to charity, but the event will also be used to promote Tree Joo-dice's recipes stolen from her own mother cookbook.  (The charity that will receive the proceeds from Tree's party is "Plain People's Pain."  Included on the board of the charity is Gia Joo-dice…)
Wonder whether or not husband Juicy will be there… the invitation promises "celebrity surprises," "fashion shows" and "star performances."  Will any of the Manzos show up?  Nah… 
Read the original Page Six article here.