Oh, good Lord… someone found out about Kim!
AN NFL PLAYER FROM THE ATLANTA FALCONS IS GAY . . . AND DATING A TRANNEY!!!
That's where my mind went when I read the headline…. but, it's NOT Kim.
One of my very favorite sites, MediaTakeOut.com, just got an exclusive bit of information. There is a "girl" from Louisville named Shemiyia and she's dating one of the Atlanta Falcons. Oh and Shemiyia is a TRANNEY!!!   First off, we should tell y'all that it is NOT AT ALL CLEAR that the NFL dude even knew that she was born a dude. You see, Shemiyia works as a bartender at a STRAIGHT bar, where most customers assume she's a female.
Anyways, dude must be in LOVE cause he's talking on the phone with Shemiyia for 5 HOURS at a time and he's flying her out to the ATL this weekend for the game. So we know what you're wondering . .. . WHICH PLAYER IS IT???    Well, Shemiyia never told her friend (who told MTO) who the Atlanta Falcon is… but she did say that Shemiyia described him as "he's really tall, and light skinned."
Kim's HS photo…she's definitely not a tranny…

CUTE! Was Kim already into wigs when she was in HS?…

BIG PAPA AND KIM….. NOT A MATCH.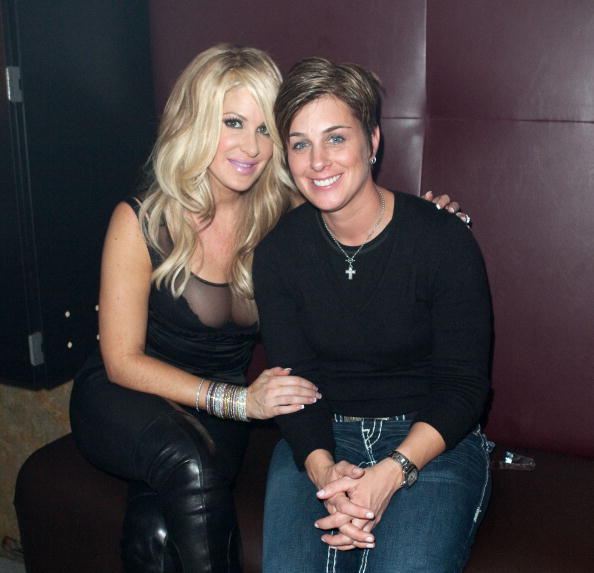 KIM AND TRACY…. NOT A MATCH.

KIM AND KROY… KRIM! IT'S A MATCH!
Kroy looks very happy and Kim got her man… they look good together!